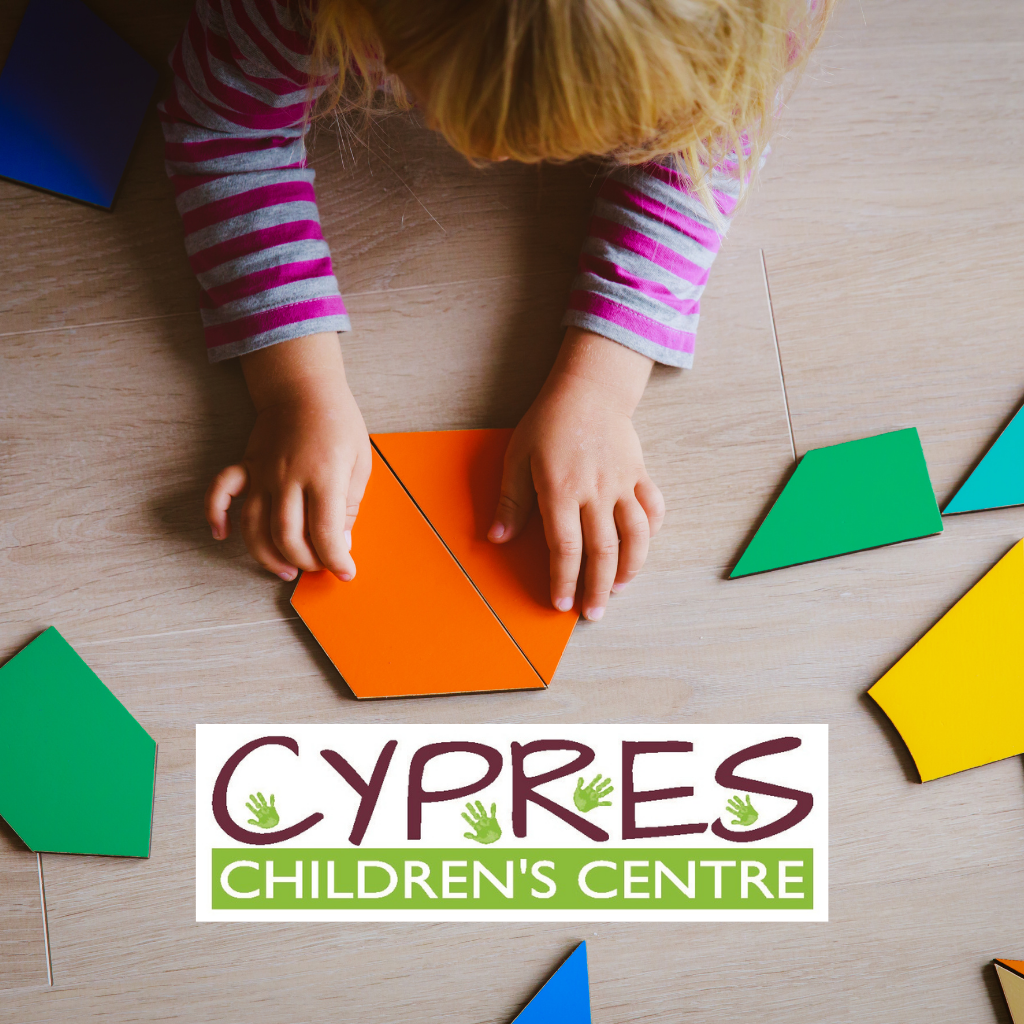 Location:
St Patrick's Catholic School
181 Orkney Street East
Caledonia, ON N3W 1L3
Hours:
7:30am – 5:30pm Monday – Friday
(Closures: March Break & the last full week of August)
Nap Schedule
12:00pm – 2:00pm daily (flexible for infants)
Registration/Waiting List Process:
Interested families, please use this link to add your child(ren) to Haldimand County's centralized waiting list: Haldimand Norfolk One List.
When we receive your wait-list application you will be placed in sequence, and our staff will contact you if/when a spot becomes available.
Once your space is confirmed by our office, we will email you the registration package.
For information regarding our program or your wait-list position please email registration@cschn.org.
Program Overview
The CYPRES Children's Centre provides licensed full day care for infants, toddlers and preschoolers. Our license capacity is 6 infants, 15 toddlers and 16 preschoolers.
Mission
At the CYPRES Children's Centre we believe that all children are competent, capable, curious and rich in potential. We provide a supportive environment with a focus on belonging, confidence and creating a positive sense of self through responsive interactions among the children, parents and staff.
Our childcare providers help children interact and communicate in a positive way and support the development of self-regulation. The CYPRES philosophy promotes child-led, adult supported experiences and fosters individuality, exploration, play and inquiry.
Our setting offers a wide variety of natural materials and activities that enable children to make choices, ask questions, problem solve, and socialize while supporting each child's individual learning and developement.
Our staff work in partnership with families to provide children with the tools they need in order to grow, learn and create a solid foundation for the future.
Menu
– Morning Snack (8:30am)
– Lunch (11:30am)
– Afternoon Snack (2:30pm)
Menus are designed in consultation with a registered dietitian in accordance with Canada's Food Guide
HiMama
The CYPRES Children's Centre uses the HiMama app to keep open communication with parents throughout the day while children are at the Centre. For more information on the HiMama app CLICK HERE!
Subsidy
Childcare fee subsidy is available for qualifying families. For more information please contact the Children's Services Team 519-426-6170 x3745 or CLICK HERE.